Unfortunately, as of 8/1/2020 we are unable to take on new students at this time due to our limited slots being full. If you are still interested in coming to see the farm for future consideration, or to join our Waiting List, please feel free to send us a note to info@ironponytailfarm.com and we can schedule a site visit!
Note: We are currently implementing strict social distancing and disinfecting procedures to ensure the safety of our small family of clients and team members. We respectfully request that all individuals adhere to our safety precautions.
Thank you!!
Support for Animal and Human Well-Being in Stafford, VA
Helping humans and animals connect and communicate on a non-verbal level.
Iron Ponytail Farm offers fun animal husbandry instruction in Stafford, VA with a primary focus on equestrian learning tailored to both child and adult students from beginner to intermediate and helping animals in transition.
- Care and riding lessons dedicated to practical and effective skills focused on consistency.
- Relationship development based on mutual respect and non verbal communication skills.
- Confidence building both on the ground and while mounted.
- Equine rehabilitation and rescue support.
- Working Student Program to provide in-depth hands on training working with horses and younger students.
Services include:
- Equine Facilitated Learning
- Animal Care Lessons
- Horseback Riding Lessons
- Pony Rides
- Farm Management & Development Consultation
- Small and Large Group Learning Events
- Equestrian Parties
- Private Group Training
ABOUT US
As animal lovers, our mission is to offer an opportunity for people who would like to learn about small farm operation and maintenance and/or just spend time with a variety of animals in a safe and controlled environment. Our approach is unique from other establishments in that we focus on teaching clients and students how to care for and properly handle the animals in addition to introducing riding in a basic and easy to understand environment tailored to each individual. Our hope is that we can provide down to earth, practical application and mentoring to a wide variety of people who want to learn how to connect to not only the animals, but to the best version of themselves as human beings.
We also have a special goal of helping our military, first responders, and children to find a unique outlet to express themselves in a positive way or gain exposure to animals that they may not otherwise have access in a safe and affordable manner through our animal husbandry instruction.
Ms. Navairre Mazzeo
Owner/Manager/Instructor
Mr. Terry Ritchie
Volunteer Operations Coordinator
Ms. Baylee B.
Barn Manager
Luna and Sina
Barn Security & Herd Mgmt
Barn Manager and Student Instructor. Baylee started working at IPF in January of 2018 and has excelled in every aspect of equine care, barn management, and lesson execution. She enjoys sharing what she's learned and passing on her passion for the horses to less experienced clients.
Ms. Baylee B., Ms. Megan F., & Ms. Bayley S.

(Java/Sal/Roo)
Barn Crew and Lesson Assistants. Megan and Bayley joined IPF's Working Student Program in the Spring of 2020. They are excellent mentors for our younger students and continue to build barn management, riding, and equine care skills.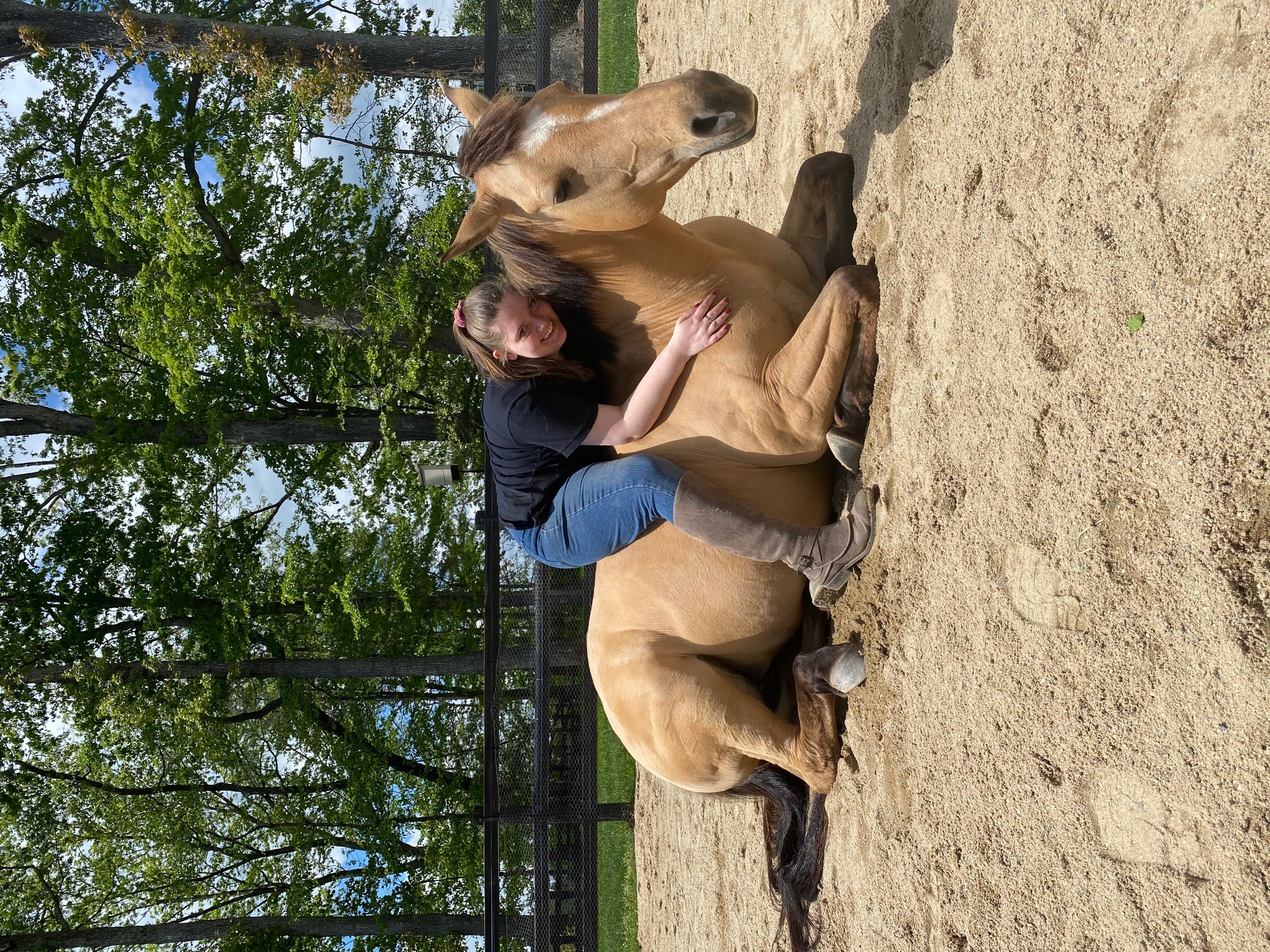 Barn Crew and Lesson Assistant. Faith recently joined the IPF Working Student Team in Spring of 2020. She is quickly advancing her own skills and works closely with our younger students and her peers on providing excellent care for the herd.
Balance
Beginner lesson working on balance.
(Clark and Roo)
Form
Intermediate lesson working on position and lightness.
(Brianna and Sal)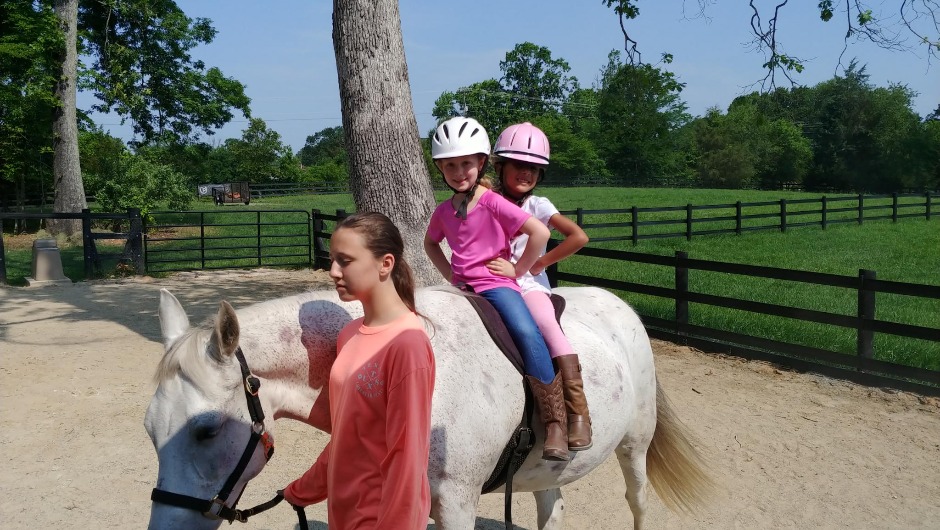 Trust
Beginner lesson working on confidence.
(Mackenzie, Avery, and Roo w/Kit Leading)
Bonding
Nice to meet you!
(Baylee introduces Geo to Sal)
Fun!
The best 3rd birthday lesson ever!!
(Cassidy and Roo w/Navairre, and Terry)
Beginner Lesson - Ground Work
(Baylee and Sal)
Anything you can do, I can do better!
(Me and my Sal)
Equine Care Lesson - Knee Wraps
(Baylee and Chester)
Mackenzie gives Roo a little love and thank you after her lesson is complete.
Megan works with Baylee on a balance lesson with no hands!
Thanks to all parents and students who braved the cold to come and celebrate the horses during our mid-winter break barn party.
Kit and Baylee having a great time working with the Birthday girl (Layla) and her brother DJ!!
Hailey and Sal enjoy a bonding session.
Baylee's 1st Horse Show! She & Java Earned a Blue Ribbon!
Baylee & Sal Earned Ribbons in Every Class at their First Show!
For more information or questions, please use the below form.